Animal Crossing New Leaf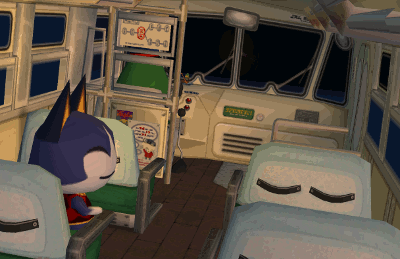 As a kid, I had always dreamed of owning a 3DS, mostly because I wanted to play Animal Crossing New Leaf... From what I could see online, the game seemed right up my ally. A cozy, town-building game with lots of potential for decoration and customization, with a colorful cast of cute animal villagers. I saved lots of photos of other folks' in-game creations, and watched dream address tour videos to lull myself to sleep... I never had a proper introduction to the series until the release of Animal Crossing New Horizons, however.
One of the cool things about being an adult is you can save up and indulge in all the things you were never able to have as a kid... for my 18th birthday, I decided to purchase myself a second hand 3DS XL. I mostly intended to own a 3DS so I could play the 3D remasters of Ocarina of Time and Majora's Mask, but considering the amount of time I had dedicated to ACNH (800 hours..), it was only natural that i'd also want to try out its predecessor, ACNL! I was able to buy a used light pink 3DS XL for a good price, and luckily enough, it came with Animal Crossing New Leaf as well!
After logging 800 hours into ACNH, playing ACNL felt like an Animal Crossing hard mode to me... (and I enjoy it!) There are aspects of the game that are simpler than ACNH, ACNL has a larger emphasis on developing your town, as opposed to ACNH's focus on meticulously decorating your island-- creating something like a diorama. I enjoy having less control over your town and residents in ACNL, it makes for a more realistic experience... Its different than ACNH of course, but I enjoy both games and what they have to offer for the series. Both are very cozy. The lower poly graphics in ACNL are very charming as well-- I might even prefer them to ACNH's graphics. And of course, the ACNL soundtrack is amazing... There's never a time of day where I'm not in the mood to listen to ACNL's soundtrack! I'm constantly looping it-- its the perfect background music for cleaning, taking walks, reading, drawing, cooking, etc.... (I'm even listening to it while typing this..) My favorite track is probably 5 PM!

I dont play ACNL as avidly as I did ACNH, but its the perfect game to hop into during shorter intervals of the day where you have nothing to do. I like playing it while sitting on the train or at a cafe. I have pleasent memories of playing ACNL together with my best friend, visiting each others towns and updating each other on our in-game progress... One time he gathered a ton of 3DS's from a handful of his friends so I could streetpass them and have access to their furniture catalogues! (The sight of two people sitting in a cafe with a huge pile of 3DS's is probably really funny)
My town is still in early in its development, and I plan on creating more towns... so this page will be updated with my ACNL adventures and news of my town's progress!